Progress Tools has a team of dedicated and experienced Tool Design Engineers to provide personalised design solutions to our customersí requirements. With the aid of advanced CAD/CAM equipment, we are capable of designing low to high-tonnage as well as complicated progressive and manual toolings.

CNC Wire-Cut
As one of the leading Tool and Die manufacturing companies, Progress Tools is equipped with the latest in modern technology to ensure absolute compliance to design specifications. This includes the use of sophisticated precision machinery like CNC Wire-cut Machine and CNC Machining Centre.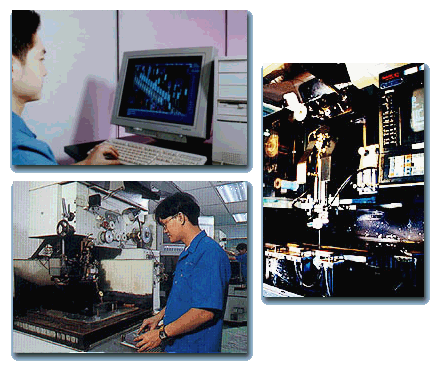 Our Tooling Department is equipped with CNC Machining Centre to give high performance in tooling fabrication.
To ensure and maintain quality standards in our products, we have also invested in latest state-of-the-art machinery in the Milling and Grinding Sections to facilitate fabrication of new toolings and servicing support to our Production Department.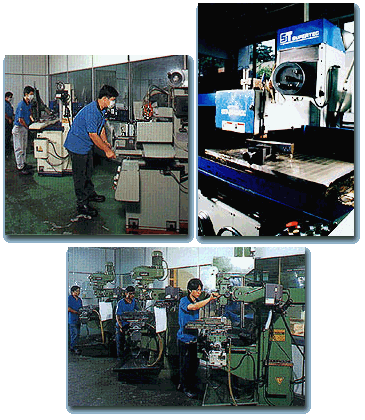 Accuracy and precision are built into every stage of the tools construction. We ensure that highly reliable toolings are produced and they comply with the product technical requirements. Our pool of skilled Toolmakers also work closely with other technical departments to meet specific production requirements.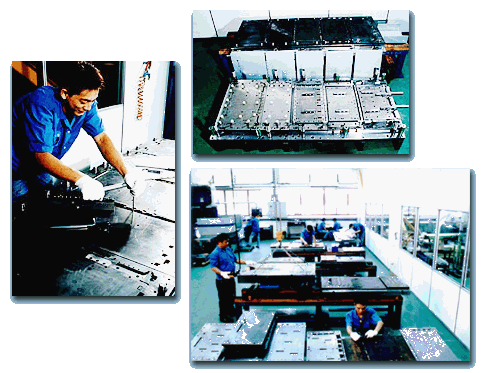 Production
To provide a variety and standards in production, our Stamping Department is equipped with machines of capacity ranging from 45 to 250 tonnage to meet customers partsí requirements. Our operators are also trained and instilled to adopt a "Zero Defect" quality attitude to the components produced.
Our Quality Department is equipped with sophisticated measuring equipment and it encompasses strict checks at every stage of the production process from checking of in-coming raw material to finished products. This ensures that only high quality products which meets the customersí requirement are delivered.